Xiongyi is inviting you to present at Guangzhou Interzum Fair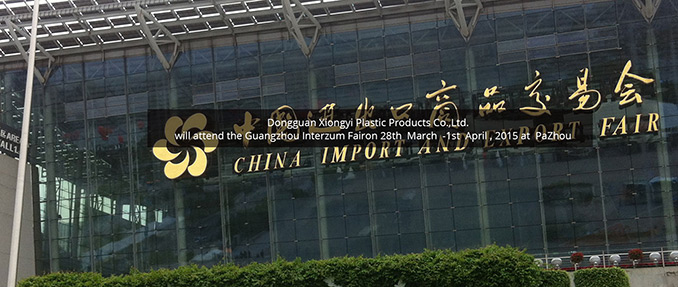 Abstract:
Dongguan Xiongyi Plastic Products Co.,Ltd. will attend the Guangzhou Interzum Fair on 28th March -1st April , 2015 at PaZhou , Guangzhou.
Guangzhou Interzum Fair is the most comprehensive trade show for the Plastic industry. The industry is making unprecedented advances in products and technology that are changing how people engage and interact with signage and Guangzhou Interzum Fair connects you to it all.
Products Release:
Pvc Edge banding / Pvc screw cover
PVC Edge banding choose the best quality PVC raw materials productiong, has significant wood realistic, simple sense is good , prevent ultraviolet function strong and easy The characteristics of the adhesive. Quality can be comparable with the similarproducts in foreign countries.
Screw cover is designed for clients to improve the products and development of new products , designed for board type furniture series of sealing a use , is moisture, rust, dustproof, beautiful function; Our esisting product specifications for; 10mm diameter, 12mm, 21mm, 22mm, 25mm, 30mm, 40 mm, 42mm , 50mm, may be based on customer demand toning or to choose. Use screw cover, apost more perfect!
Join us to Guangzhou Interzum Fair, 2015, we are looking forward to you enthusiastic presence, see you there!